Rebranding a Community Institution
As The Library continues its evolution from books to becoming a massive resource for our community, it needed a brand that would reflect this forward-looking vision.
We were honored to work on the rebranding of the City of Davenport Library. After surveys, discussions, and focus groups, we simplified their naming nomenclature and updated the logo and their branding standards. Templates were provided for The Library to self-manage and maintain the brand internally.
The brand represents the 3 current branches of the library with the community it serves represented in the middle. We provided these themes that focus on how they add value to their community — fact finders, history holders, mind matters and literacy leaders.
Since the rebranding we have also designed and produced banners, wrapped book returns and provide other signage and graphics projects throughout The Library and its branches.
&nbsp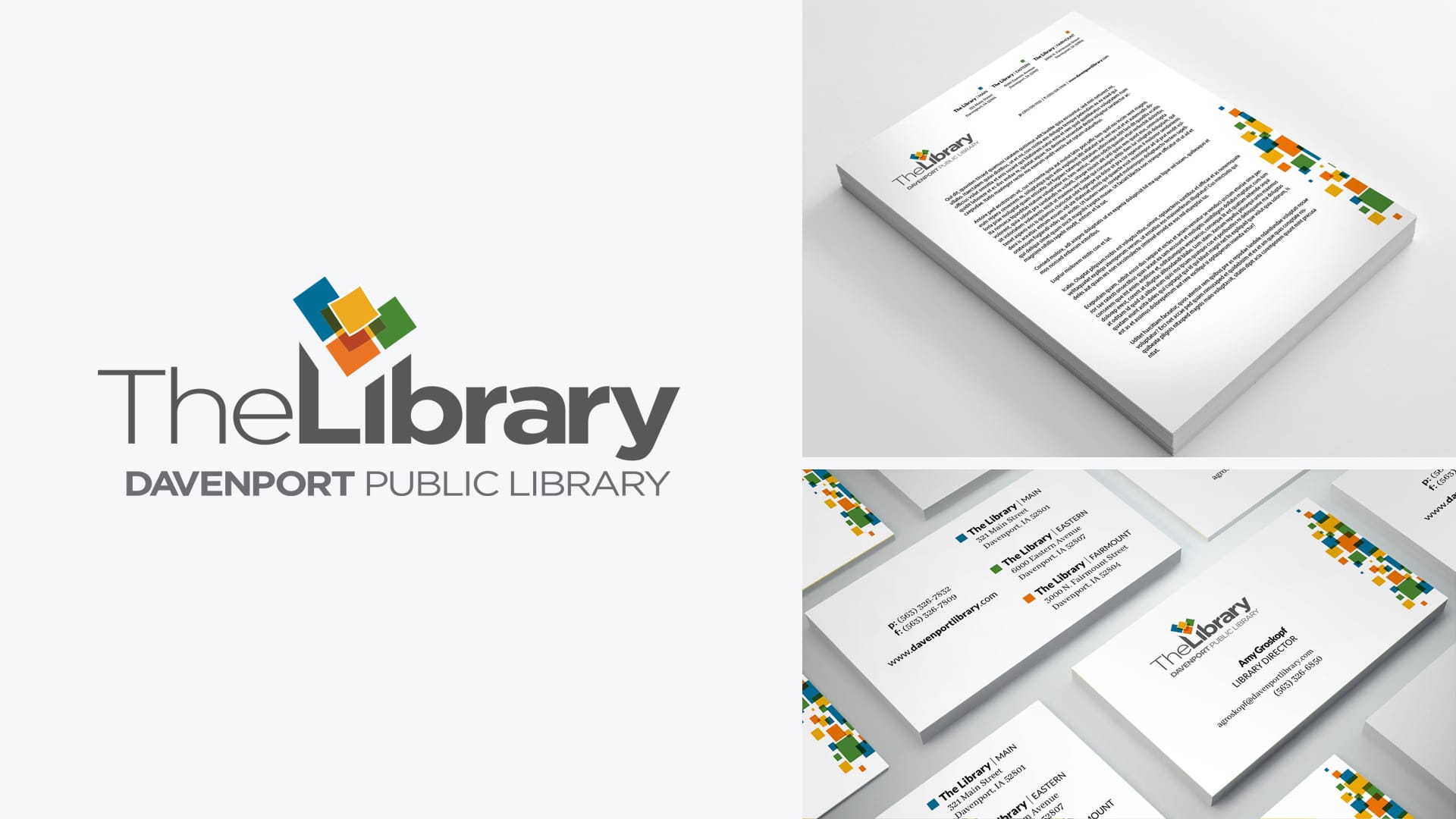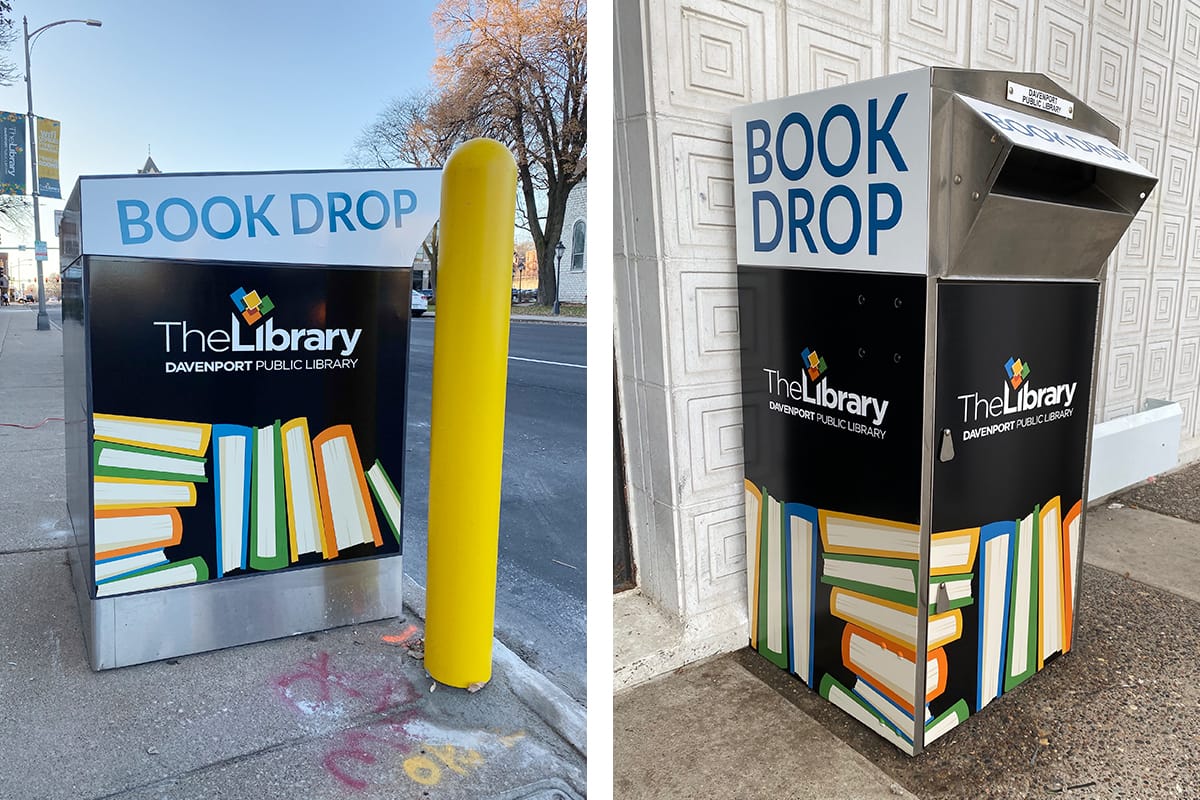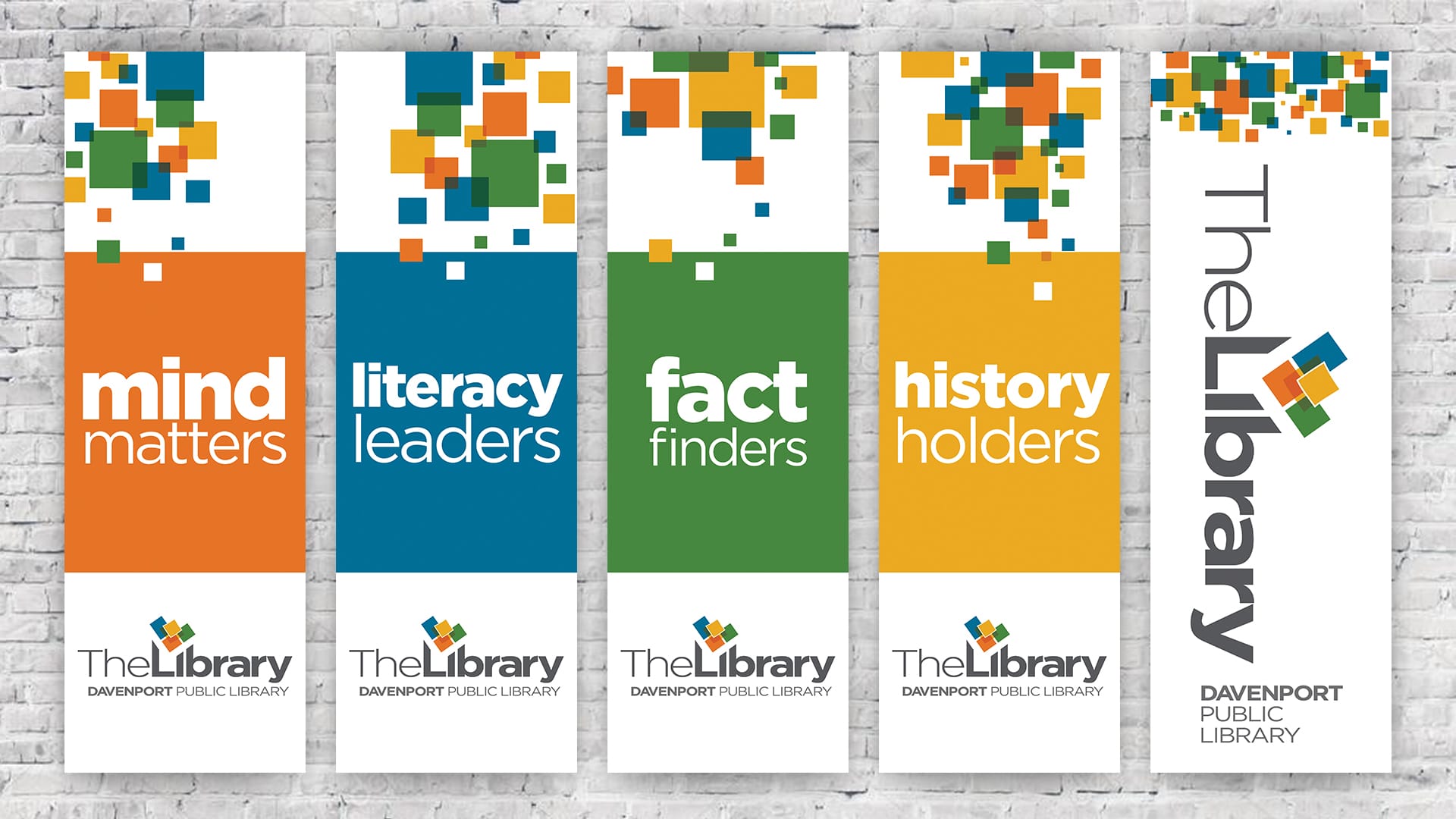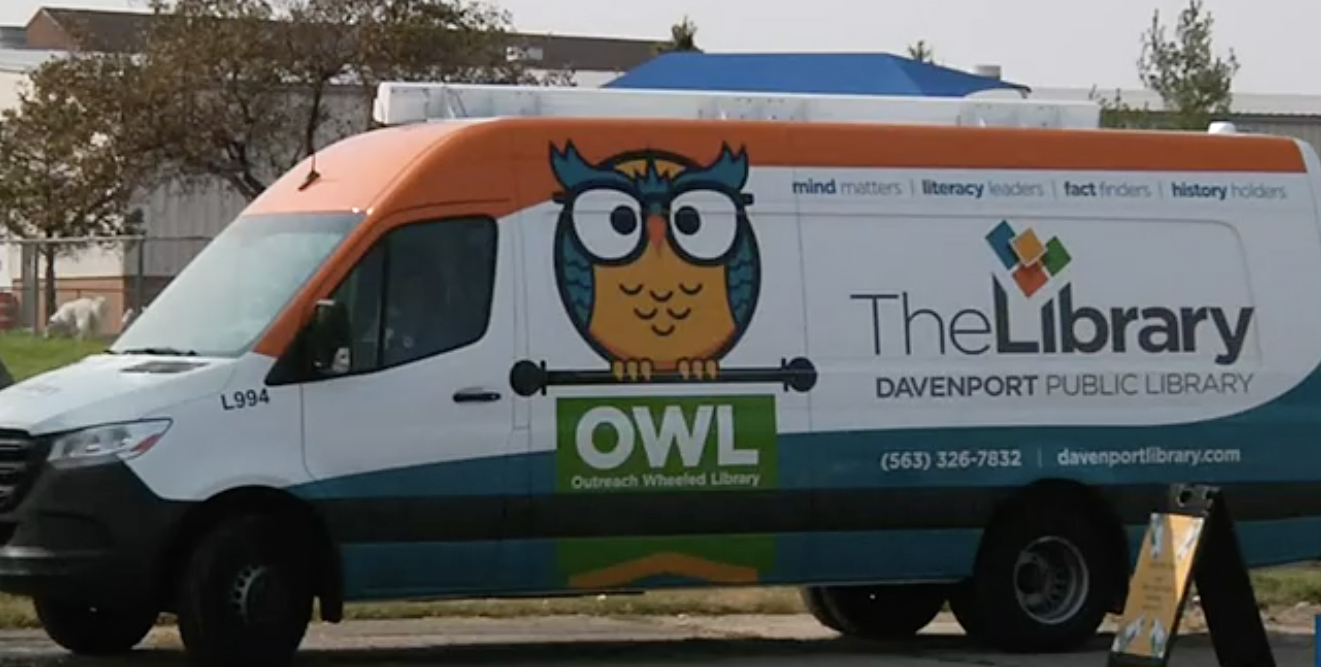 &nbsp